Quality
IT IS QUITE EASY TO RECOGNIZE QUALITY. YOU JUST HAVE TO SEE IN FRONT OF YOU.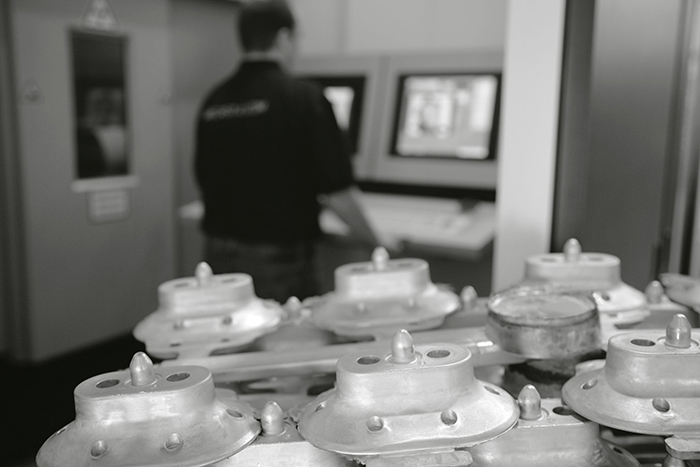 Series production of die cast parts demands consistently high quality, regardless of the number of parts produced. We are not satisfied with merely complying with requirements made of us, we constantly try to be one step ahead. Positive customer ratings confirm our success.
We do quite a lot to fulfill our high claims to quality:
– by consistently performing training programs, we ensure that our personnel is always familiar with the state of the art. – process reliability of our production processes achieves top levels based on mostly fully automatic die casting processes.
– our quality assurance accompanies each step, from the development up to final inspection. Using recognized methods to avoid mistakes as well as the latest measuring and control processes, such as X-ray and spectroscopic analysis. The efficiency of our certified quality assurance is permanently monitored and confirmed by independent institutes.
For our customers, this means that they can rely on the quality of our die cast products and plan accordingly. And that our products are more efficient than can be guessed at first glance from the unit price.
Current certificates: