Equipment
WE ARE EXCELLENTLY POSITIONED. NOT ONLY IN TERMS OF OUR PERSONNEL.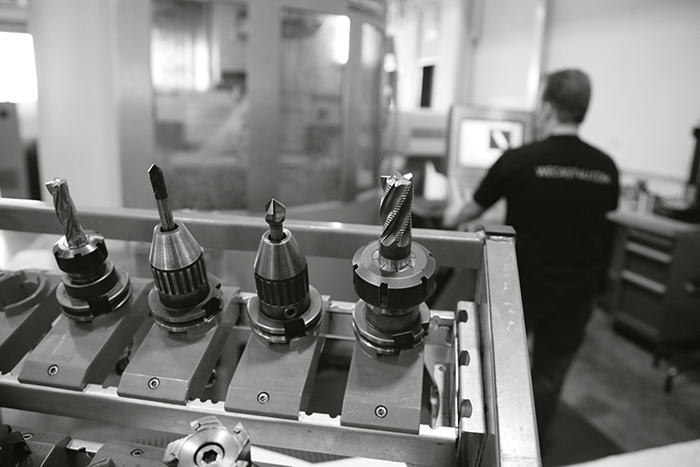 We use fully automatic cold and hot chamber die casting machines for manufacturing die cast aluminum and zinc parts, and produce series ranging from a couple of thousand to several million pieces per year.
For subsequent machining of the die cast parts, we use automatic drills, CNC-controlled and special machinery. The required surface finishing is obtained using grinding and jet sanding equipment. Any additional surface finishing work is carried out by external specialists.
In our own in-house tool manufacturing shop, we use not only conventional machine tools, but also CNC-controlled milling machines and turning lathes as well as erosion machines. This is where we produce our high-precision die casting tools for series production.
With Pflitsch Druckguss, quality assurance begins with the verification of the technical drawing showing your product. All downstream manufacturing processes are continuously monitored and optimized by using methods such as FMEA (Failure Mode and Effects Analysis for preventive quality assurance) and SPC (Statistical Process Control for avoiding errors). The shape, structure and material of our products and tools are verified by 3-dimensional coordinate measurements and hardness tests as well as spectroscopic and X-ray analyses.